Our Researchers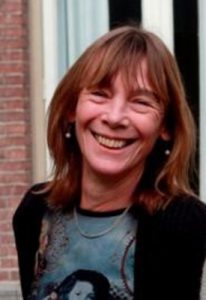 Dr. Marjolein van den Brink
SIM, UCERF, Utrecht Law School
Marjolein van den Brink works as lecturer in law at Utrecht Law School, with the Netherlands Institute of Human Rights (SIM), which forms part of International and European Law (IER). She participates in the research programme on Family & Law (UCERF), and she is a member of the School of Human Rights Research. Marjolein's focus areas are human rights, gender (both cis and LGBTI), personal status and family law, multiculturalism and legal pluralism, equality and non-discrimination, and vulnerable groups.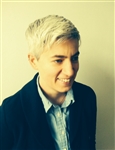 Dr. Christine Quinan
Media and Culture Studies, Graduate Gender Programme
Christine Quinan joined the Gender Studies staff at Utrecht University in 2014 after teaching at and earning a Ph.D. from the University of California, Berkeley. Christine works at the intersection of postcolonial studies and critical trans theory and collaborates on the GIRARE project with dr. Marjolein van den Brink (Law, Utrecht University). Tensions between new legislation and long-standing social attitudes are an important focus of the project, as is the interaction between invocations of human rights discourses and changes to the institutionalization of binary conceptions of sex and gender. Under the heading of this project, Christine investigates mobility and surveillance in a post-9/11, postcolonial/neocolonial era and the effects this has on gender-ambiguous, gender-nonconforming, and transgender bodies and lives. Christine has published on questions of violence and necropolitics as well as on literature and film produced about the French-Algerian War and its postcolonial repercussions. Christine's teaching and research interests include postcolonial studies, transgender studies, queer theory, critical security studies, 20th and 21st century literature and film, and feminist/queer pedagogy.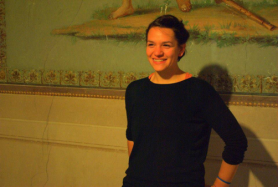 Aurora Perego
Research Master Programme Gender and Ethnicity
Aurora Perego is a student at Research Master Programme Gender and Ethnicity at Utrecht University. Due to her interest in merging her studies and activism, Aurora is currently working on issues concerning the intersection(s) of sexuality, migration, and neo-colonialism. Her contributions to the GIRARE project unfold around reflections on the inter/tran-disciplinary environment of the research, and include the articulation of sub-projects on the experiences of trans* individuals with displacement, mobility, and the discipline of legal status (with specific reference to asylum and identification documents).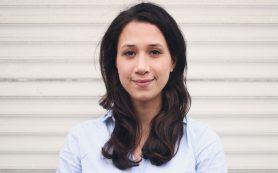 Elif Erken
Research Master, Utrecht Law School
Elif Erken holds a Bachelor's degree in Liberal Arts and Sciences from University College Utrecht and currently pursues the two-year legal research master at Utrecht University. She is a research assistant at the GIRARE project. Her contributions include local changes in the area of sex registration in the Netherlands.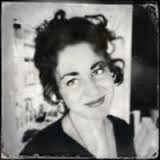 Nina Bresser
Media and Culture Studies, LAS
Nina Bresser completed the two-year research master program Gender and Ethnicity at the University of Utrecht, preceded by a bachelor in Arabic and Islam. She works on the international research project GIRARE as the research assistant of dr. Christine Quinan. She also works as a teacher and tutor at Liberal Arts and Sciences.